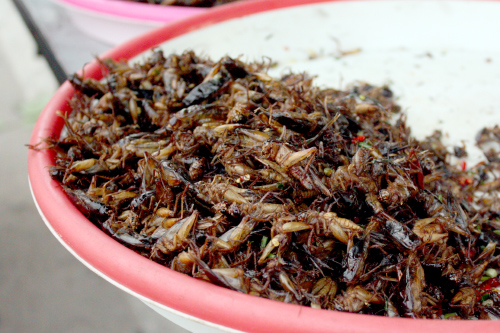 Yes, that is right! Fried crickets. There are many food carts along the streets here in the city. Most of the food is fairly typical dishes that one would expect to see here and an assortment of fruits and vegetables. However, when I see the food carts with crickets and a variety of other bugs, I always think to myself that I can't really believe that people eat things like that. But having said that, Daniel and I recently, under much pressure from some Cambodian friends, gave them a try. My thought is still that a fried cricket is something that is better to be seen than tasted. From my observation people here eat them like snack.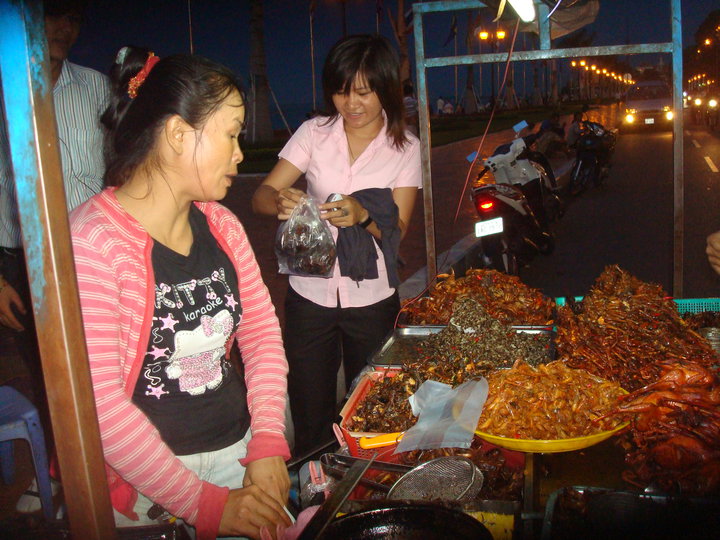 So instead of grabbing a bag of potato chips or pretzels, they snack on a few freshly fried crickets. And as you can see from the picture, if you don't like fried crickets, there are plenty of other fried bugs to choose from.
This is the first of a series of posts that Daniel and I are starting called: "Things Along the Road…" We will basically be trying to capture pictures and share a few thoughts about, as the title says, things along the road. So be watching for more posts in the weeks ahead.