From July 18th to 23rd, a joint team from http://christcentralsf.com/ and http://www.christcentralsc.com/ served with us. This was the fifth time that Christ Central Pres. Church sent a team to work with us in the village and the third time that Pastor In led the team.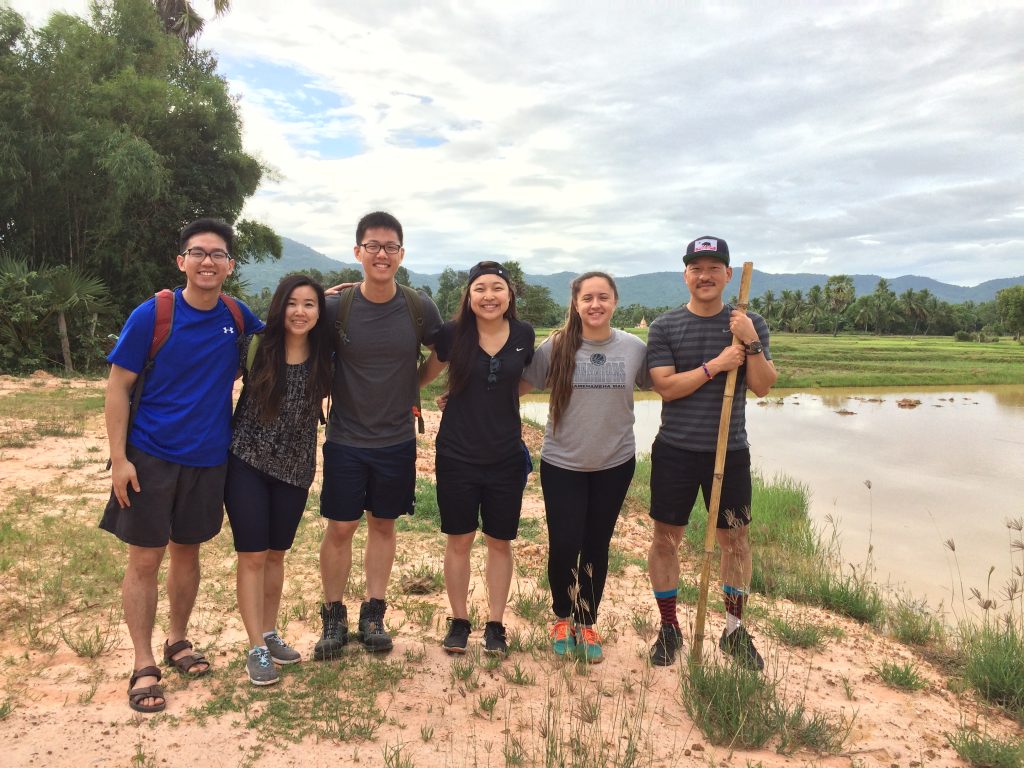 Update 1 and 2 below are two updates written by the team while they were in the village.
Update 1: We just finished day 2 in Angk'jeay village with Pastor Luke and Sokka. The ministry out here consists of reaching out to the village kids through teaching them English (beginner, intermediate, advanced), playing games, teaching guitar lessons, and most importantly teaching them about Jesus through praise, sermon, prayer and the love of Christ through building relationships. The kids are precious and every moment is something very special. An update for the entire team, we are all healthy, in hopeful spirits, exhausted but tremendously blessed. Team unity is increasing but I guess that's what happens when you pack a bunch of people in a car (26 at one point). Check out the picture.
For all the past STM teams, the students remember you and all your stories start to make a little more sense. Can't wait to share more with y'all when we're back.
To the church, thank you so much for the prayers and the continuous support. Lord knows we need them. Please keep them coming.
Ps: Cambodia is hot and humid and there are bugs. But not as bad I expected, so there's that.

Update 2: Today's Sabbath Rest was a little taste of heaven. It seemed fitting to wrap up our final day at Angk'jeay Village with a worship service together with our spiritual family. After a full week of teaching, basketball, music, crafts and tons laughter, we ended with encouragements, prayers, and a tearful farewell. God is truly Big in this Small Village. Never underestimate, that God can be worshipped in the most unexpected places. On another note, this also concludes our joint CCPC & CCSC team as they fly back to the states tomorrow. We celebrated with a final boat ride with the MTW team and old friends from KCC. It was a perfect bookend to a terrific day. We are exhausted but it was a blessed Sabbath Rest! Lastly, pray for us as we take on another week of urban ministry in Phnom Penh. We might have less man-power, but plenty room for the Spirit! Thank you for your prayers!
Bolong's Facebook post thank you: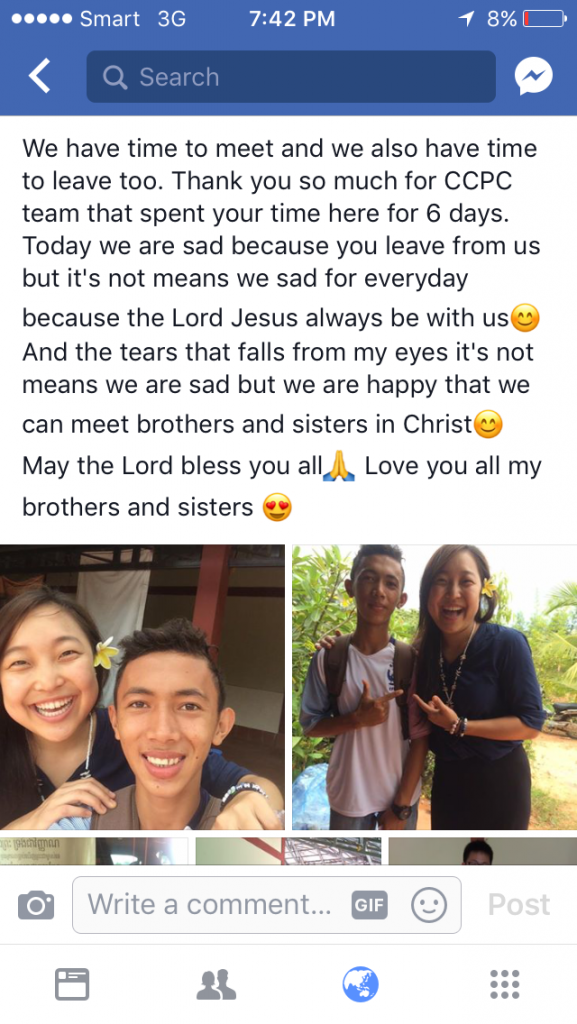 Kunthea's Facebook post thank you: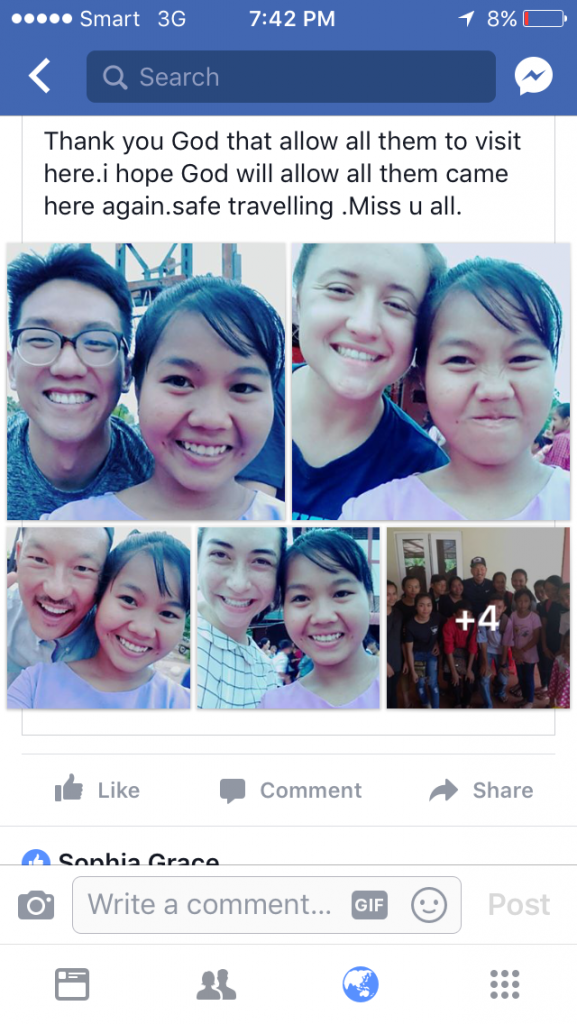 Teresa Smith's Reflections from Her Trip (Luke's mom)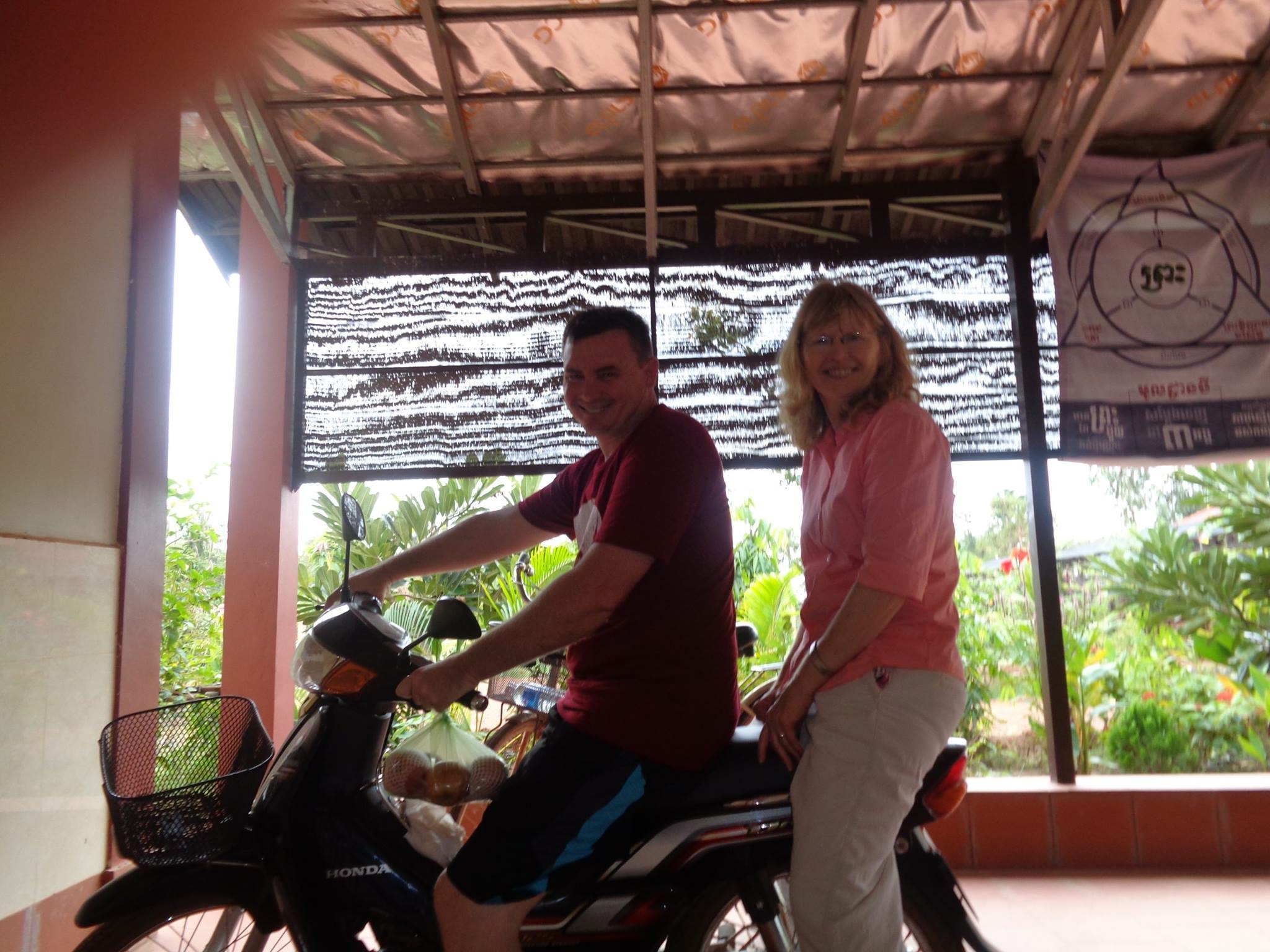 On Jan 7, 2017 DeAnn Harris and I took off on our almost thirty hour flight to Cambodia. We went to visit missionaries, Luke and Sokha Smith, who reside in Ank'jeay village. Luke is my son and Sokha is my daughter-in-law. DeAnn is a good friend of Luke and Sokha's and now a good friend of mine and a great traveling companion.
Once you arrive you feel like you have already been through many dangers toils and snares (jet-lag). Ha! Even though it was my second time to Cambodia. It was a time of venturing out of my comfort zone and putting my complete trust in God.
First of all it was a joy getting to know my long distance grandchildren. Hannah was two and one half last time I saw her and is now four and one half. We had lots of fun with tea parties, playdough, and puzzles. I also gave her bread making and cinnamon roll lessons. She has mastered kneading bread very well. The dough took some pretty good punches but turned out some tasty bread and cinnamon rolls. Good job Hannah!
This was my first time to meet seven month old Asa . He is a very busy boy and just beginning to crawl.He seems to enjoy life in the village with the constant attention. What more would a seven month old boy want?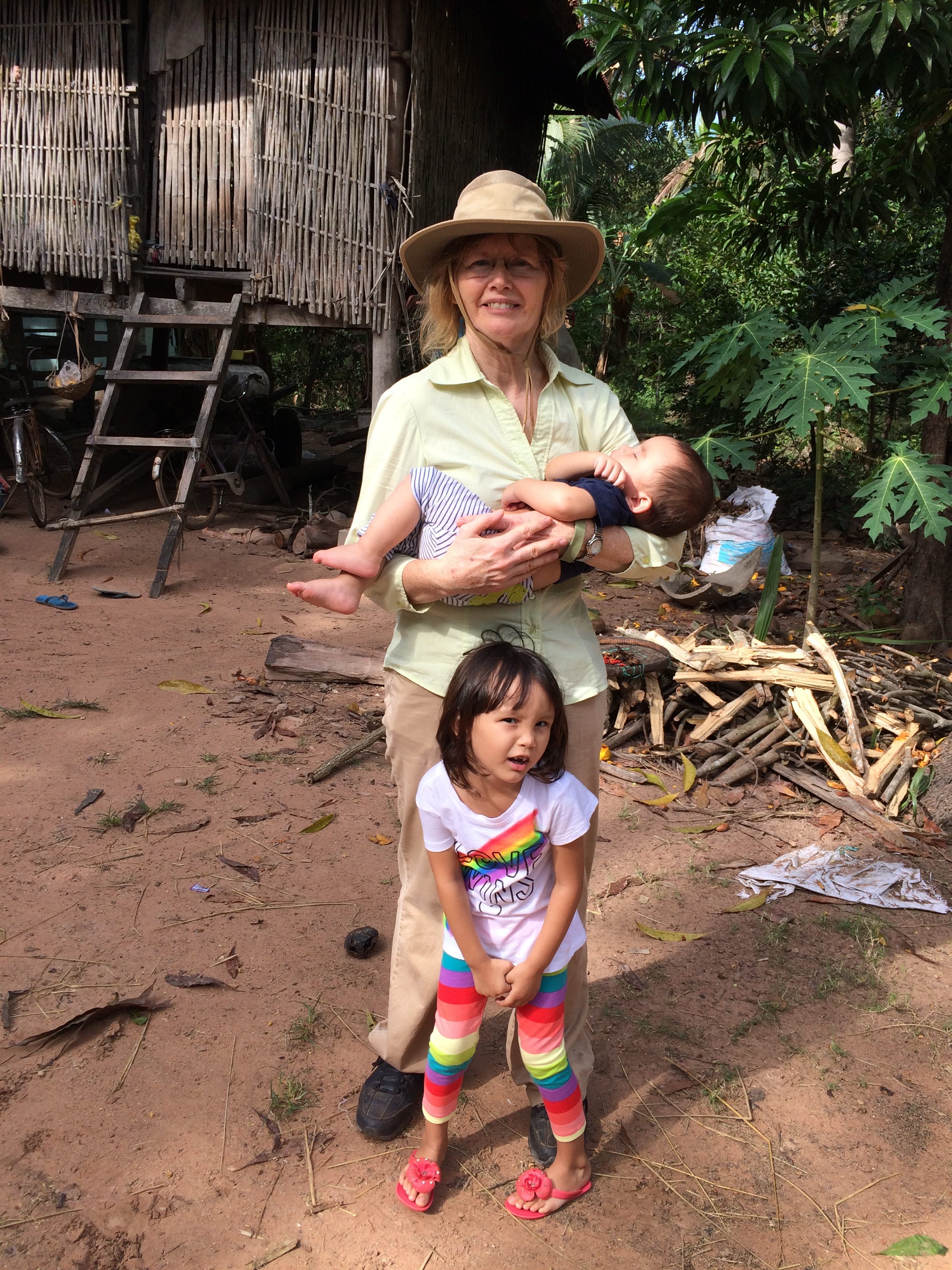 Now a bit about life as a visitor in a missionary's world.
One of my highlights of course was just experiencing life as a villager. Since I am a country girl I adapted well. Not to mention eighty degrees in January. Not bad.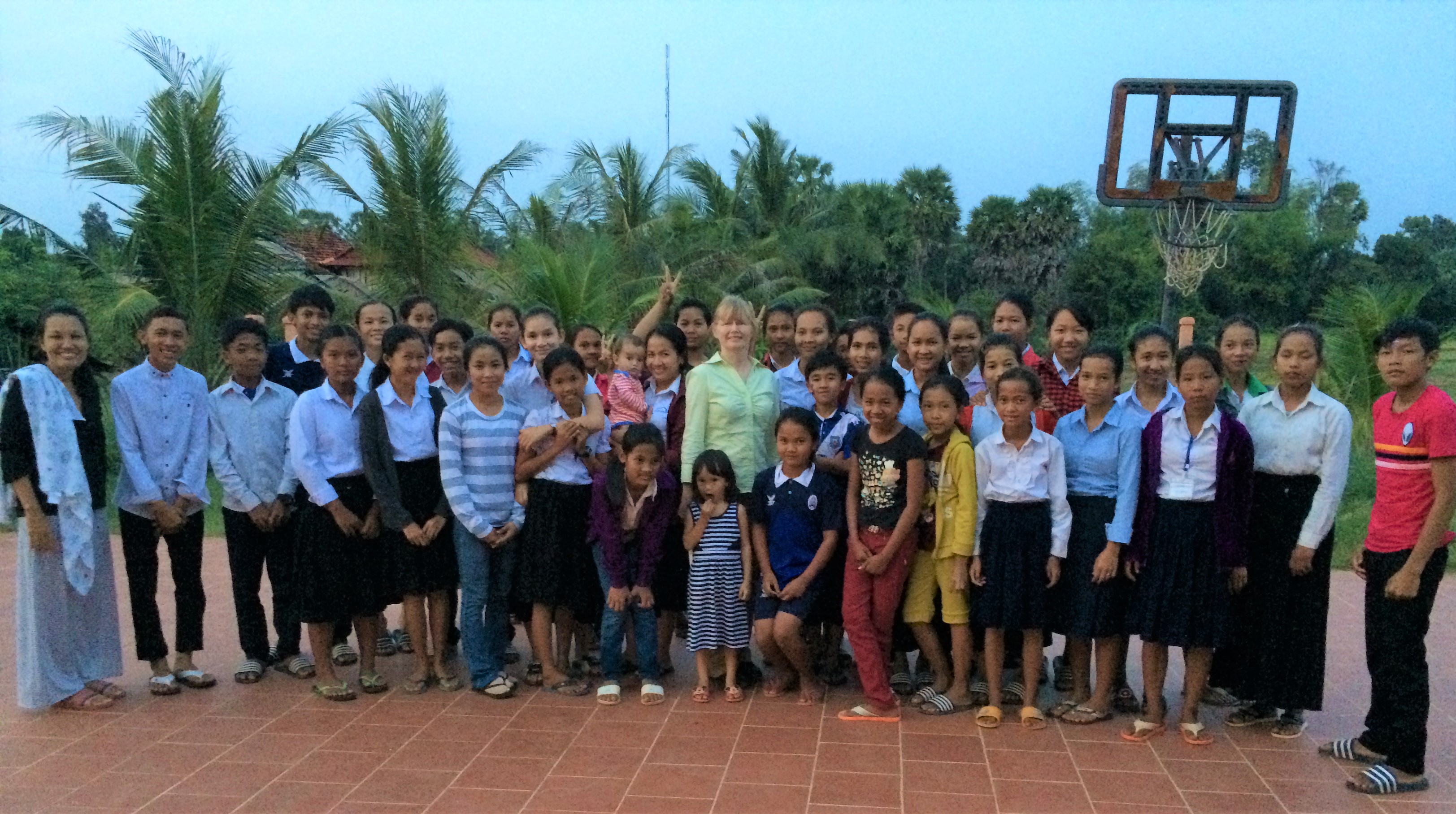 One of the things the Smiths' do is teach English classes in their yard to the children. It was great to meet them and interact with them. Some are very fluent in English.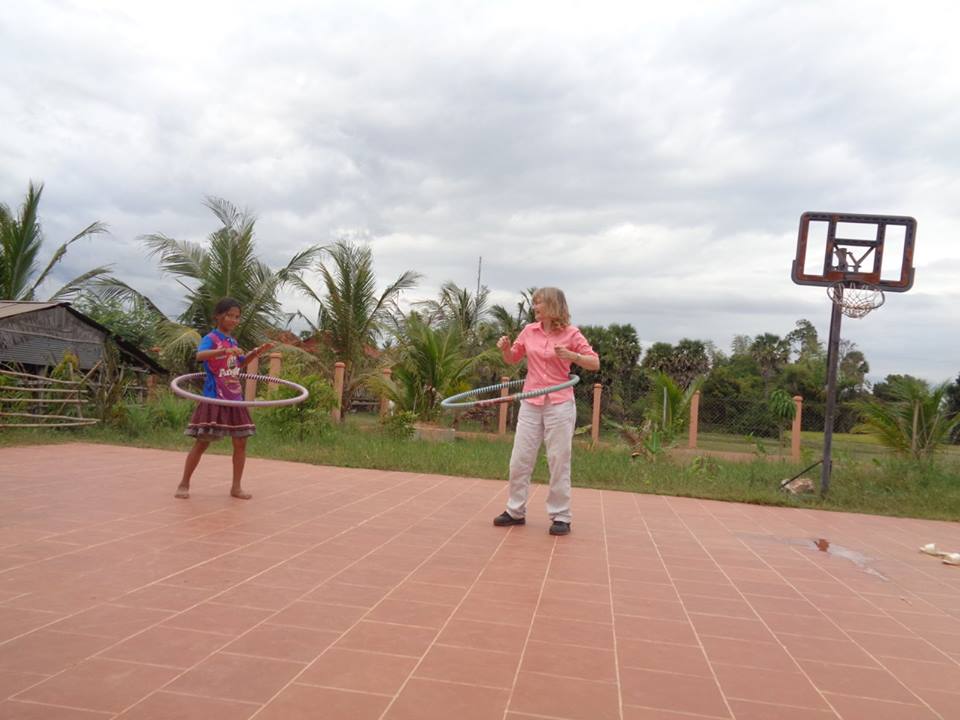 I read Bible stories, played basketball, and oh yes! The girls and I had a hoola hooping contest. You are never too old to hoola hoop. After meeting these beautiful children I know why Cambodia is referred to as "The Land of Smiles."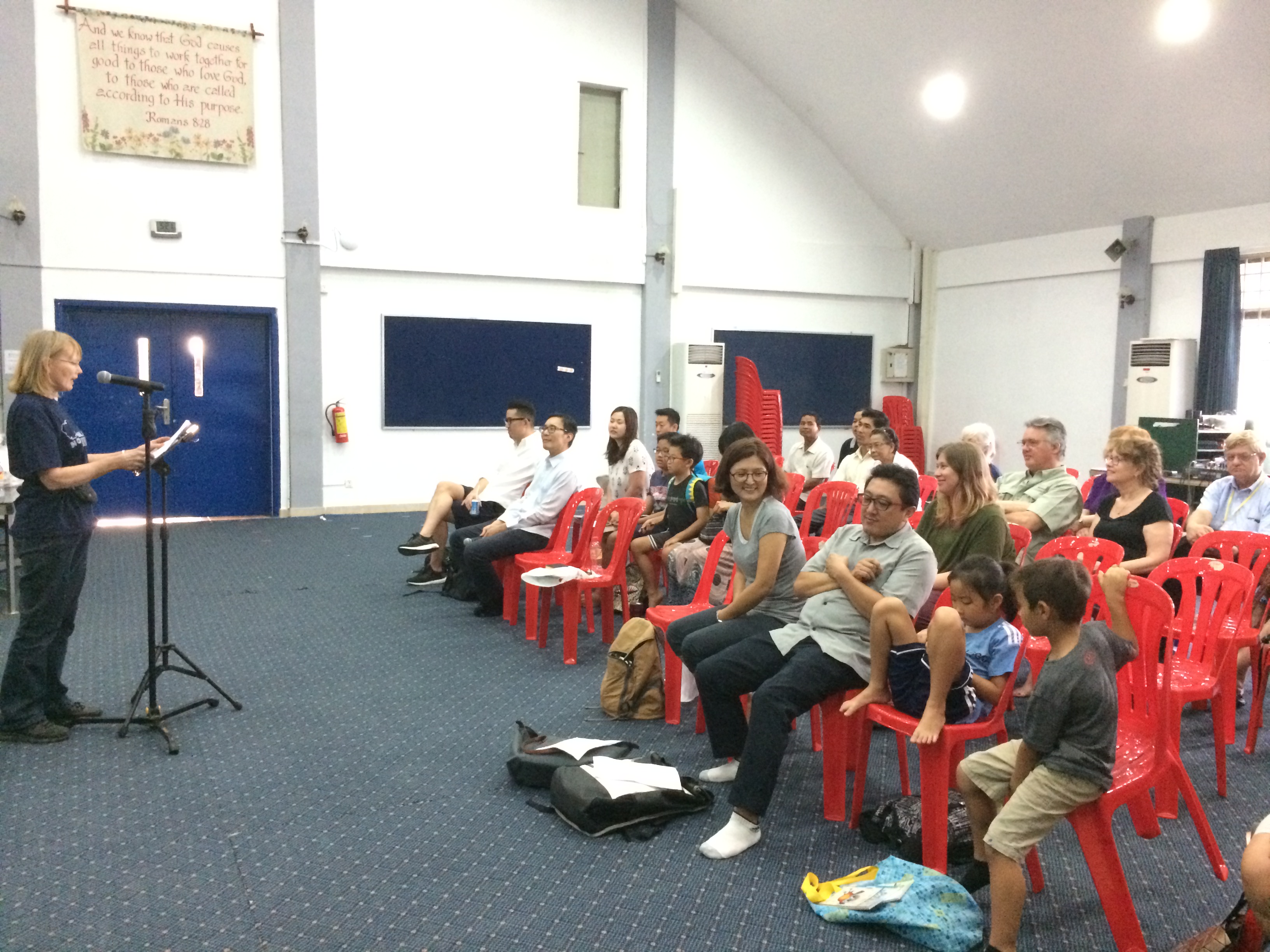 Another thing I done was to recite a couple of the books of the Bible that I have committed to memory. I recited the book of Jonah and the book of James. I taught them the value of the memorized word of God. On my last night in the village three of the students had memorized Psalm one and recited word for word.I never dreamed that when I started memorizing scripture in my forties that God would send me to the ends of the earth. World Traveler was not in my vocabulary, but God had a different plan for my life.
I spent eight days in the village and four days in the city of Phnom Penh and two days of travel time. What an adventure! I truly saw God's love all over the world.