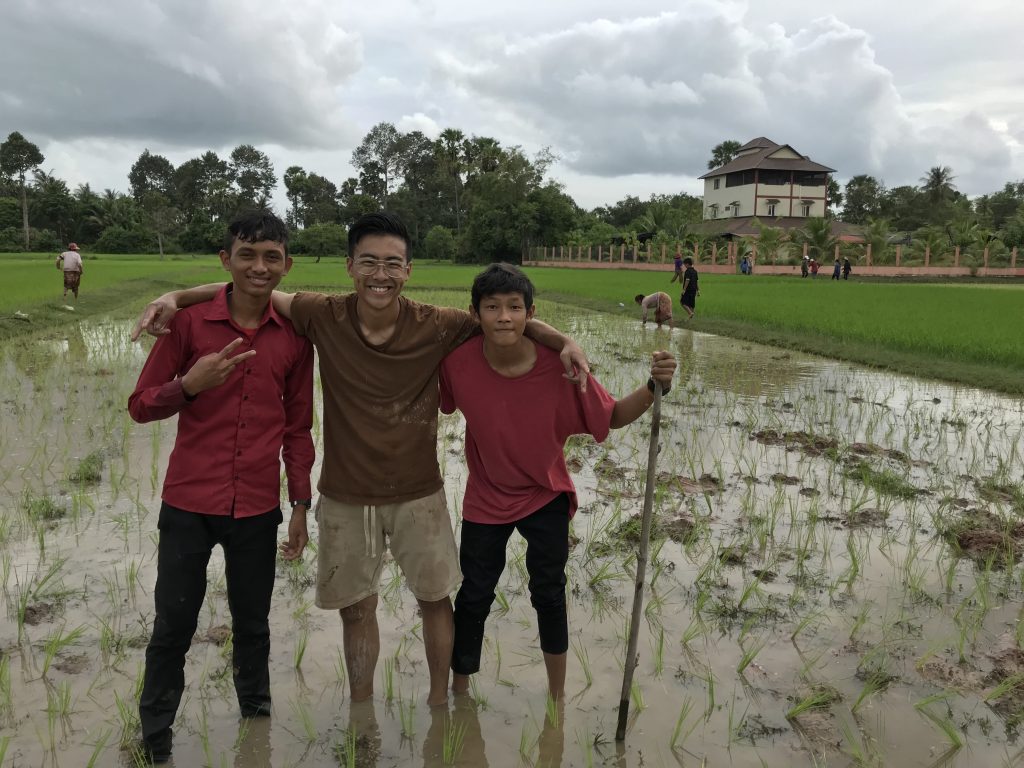 If you are like me three months ago, you've recently become interested in being an intern with Luke and Sokha Smith in the village of Angk'jeay. Perhaps you've already sent in your application and now you're reading through this blog in an effort to understand what Angk'jeay is like. Well, I wrote this letter in an effort to encourage you, while hoping and praying that you would be the next intern.
Let's start by looking at an ancient city in Greece.
If we look at a timeline of human history and focus in on the city of Corinth during Paul's time, we'll see that the new believers there were constantly surrounded by evil. The city was characterized by drunken debaucheries and the temple prostitutes of Aphrodite. These constancies in the environment of the Corinthian believers, mixed with immature faith and wrong beliefs, caused some within the church to be known for their sin rather than for godliness. In response, Paul, like a father, admonished the Corinthians and yearned for their spiritual well-being. In place of constant moral darkness Paul wanted the Corinthians to have a living example of Christ-likeness, so he sent them Timothy.
"Therefore I exhort you, be imitators of me. For this reason I have sent to you Timothy, who is my beloved and faithful child in the Lord, and he will remind you of my ways which are in Christ, just as I teach everywhere in every church."
1 Corinthians 4:16-17
Paul knew that Timothy would be a true representation of his life and teachings; both of which in turn, accurately represented Christ. This is what Paul longed for above all else, that the Corinthians would know Christ. To that end, Paul was willing endure the painful sacrifice of sending Timothy to them. We know that this was a heartbreaking loss for Paul since Timothy was not just anybody, he was Paul's ​beloved ​child. Clearly, Paul loved Timothy, but what we really see here is a deep love for the Corinthians.
To the next intern, let this be a moment of reflection for you. What motivates your desire to minister to Cambodians? Is it this type of love?
Before I turned in my application for the summer internship in Angk'jeay, I found it hard to have love for those I'd be ministering to. Mainly because I'd never met them before! However, as I learned more about the Cambodian church in general, my heart was filled with a deep and growing affection for them.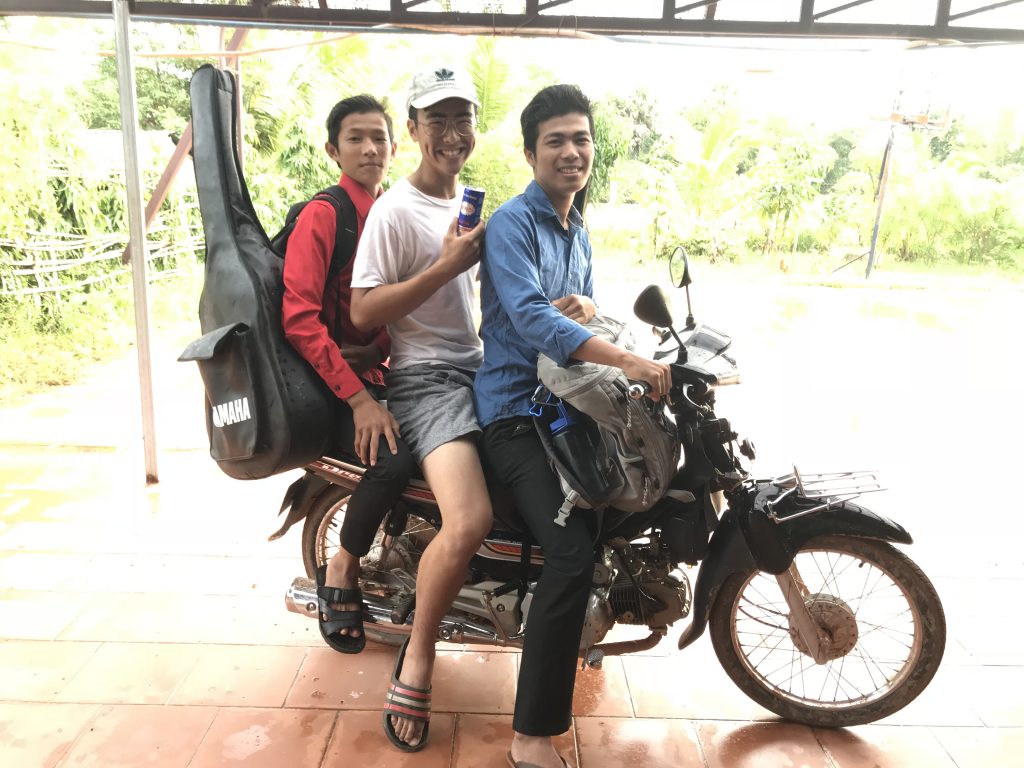 Similar to the church in Corinth, the Cambodian church is also spiritually young. In order to understand why, we must begin by looking at its wider historical context. From 1975-1979, only 43 years ago, the Pol Pot regime caused the deaths of approximately 2 million Cambodians. Since most of these victims were adults, the Khmer Rouge suddenly made Cambodia demographically young. Yet the genocide was also a major cause of the Cambodian church's spiritual youth. You see, there were actually missionaries in Cambodia before the Khmer Rouge. National believers were being raised up and the church was beginning to form. But when Pol Pot violently targeted religious groups in Cambodia, the Christian missionaries were among them. It was not until the early 1990's that the Cambodian church began to recuperate as a result of God's work through more missionaries. That process is ongoing and the Cambodian church is both small and young.
The reality of the Cambodian church sharply contrasted the church I'm familiar with. In my community I have an abundance of older brothers and sisters who consistently show me Christ in their own lives. Further, so many of these older believers around me are faithful f​ ollowers of Christ. As a spiritually young person, this matters. I have not experienced enough of life to go through many trials. Yet I know plenty of people in my church whose faiths have endured suffering. They've experienced miscarriages, unemployment, deaths in their families, and a faith that's been through it all. When I look at how their faiths have endured trials I am encouraged! I see that despite their suffering, Christ is still their treasure and their loyalty remains with Him. In this way, they've been to me as Paul was to Timothy, an exemplary spiritual father to a son. Now, this is just within my local church.
In my area there's seven churches within a five mile radius of where I live. In Cambodia, only 1.59% of the total population are believers. When I first heard about this internship, those two realities hit me. Though I had not yet met the people I'd be ministering to, I began to long for my Cambodian brothers and sisters to have the encouragement and support that comes from a mature church.
We've seen that Paul's love for Timothy translated into a love for the Corinthians. The brothers and sisters in my community have stirred within me a love for those in Cambodian communities. Look at the people in your life. Identify the spiritual fathers and mothers who've poured their lives out for your spiritual well-being. Let their love be the soil in which your love thrives.
Looking back to 1 Corinthians 4:16-17, we should recognize that Paul used two words to describe Timothy: beloved and ​faithful​. Now, it would ​not ​have been an act of love for Paul to send the Corinthians some disinterested and unreliable guy named Timothy. Faithfulness is a necessary attribute of those who love others.
Here's a definition. Faithfulness describes someone who is reliable and trustworthy. Scripture tells us that only God is perfectly faithful (Psalm 89:5-8). Furthermore, if we turn to Proverbs we'll read that humans are unfaithful by nature (Proverbs 20:6). Yet somehow Timothy, and many other believers that are mentioned in the epistles, were said to be faithful (2 Tim. 2:2, Col. 1:2, 1 Pet. 5:12). How did Timothy and the other early believers become faithful?
How do you and I become faithful?
The last day that I was in the village of Angk'jeay was an incredible mix of sorrow and joy. Almost three months had gone by. There were times during those months when I was uncertain that I would persevere to the end. I'm not saying that I was uncertain whether or not I would complete the internship and still be alive, there were people who made sure that would happen. But from the moment I first sent in the application to the moment I stepped off the return flight, my mind faced these heavy questions: "Will you persevere to the end, ​in love?​ Will you make it to the end, as a​ witness of Christ​? Christopher, will you be ​faithful t​ o your ministry?"
I woke up at 6:00am on that last day in the village.
I packed my suitcases and brought them outside next to the van. By 7:00am students were already gathered outside. Once the suitcases were loaded into the van we all grabbed some chairs and sat in a large circle. One by one students stood up and spoke parting words to me. I did not expect to hear what they said. The students thanked me for my patience. They thanked me for my care. The students did not know it, but their words immediately spurred me to pray to God in astonishment at what they were saying: "Father! You know how impatient I've been. You know how often I've been frustrated. You know my heart and how unaffectionate I've been at times. But they're thanking me. Father, they're thanking me for ​your grace​. They're thanking me for ​your faithfulness to me​." I couldn't believe it. Despite all of my sins and failures that only God and I knew about, God caused me to be a faithful servant and witness of Christ.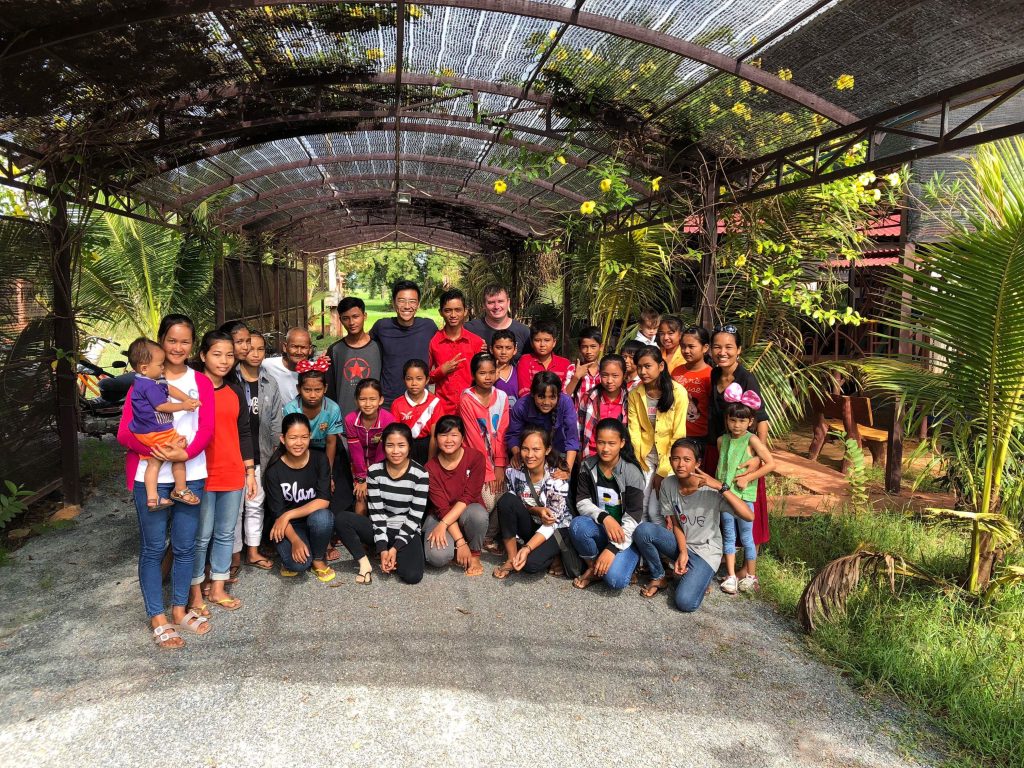 To the next intern, how are you going to be faithful to your ministry? Realize that you can be faithful by believing that God is faithful to keep His word. Every time I became impatient, frustrated or unloving, I turned to God in prayer with a confidence that,
"If we confess our sins, He is ​faithful ​and righteous to forgive us our sins and to cleanse us from all unrighteousness."
1 John 1:9
On the Sundays that I became exhausted at the mere thought of the work that was in the coming week I turned to God's unchanging word and read,
"And God is able to make all grace abound to you, so that always having all sufficiency in everything, you may have an abundance for every good deed. . ."
2 Corinthians 9:8
In every moment that I lacked the love, humility, and joy to care for students I recalled these words to mind,
"'Do not fear, for I am with you; Do not anxiously look about you, for I am your God. I will strengthen you, surely I will help you, Surely I will uphold you with My righteous right hand.'''
Isaiah 41:10
After seeing my sinful heart, mind, and attitude come to life far too many times, I fought discouragement with the reality that God sanctifies His children,
"Now may the God of peace Himself sanctify you entirely; and may your spirit and soul and body be preserved complete, without blame at the coming of our Lord Jesus Christ. Faithful is He who calls you, and He also will bring it to pass."
1 Thessalonians 5:24
Dear brother or sister in Christ, do not let the length of the internship or the perceived difficulties of it cause you to turn away from this precious opportunity. Cultivate a love for the Cambodian church. Then hold onto the promises of God when that love stumbles. Become a faithful servant by believing that God is faithful to keep the promises He's given to you in Christ Jesus.
"His divine power has granted to us all things that pertain to life and godliness, through the knowledge of him who called us to his own glory and excellence, by which he has granted to us his precious and very great promises, so that through them you may become partakers of the divine nature, having escaped from the corruption that is in the world because of sinful desire."
2 Peter 1:3-4
With Love and Prayers,
Christopher Tak
P.S. Luke and Sokha are loving and caring people. They've treated me as a brother in Christ, not simply as their intern. It's been my joy to be with them, I hope that same joy will be yours too.