From July 18th to 23rd, a joint team from http://christcentralsf.com/ and http://www.christcentralsc.com/ served with us. This was the fifth time that Christ Central Pres. Church sent a team to work with us in the village and the third time that Pastor In led the team.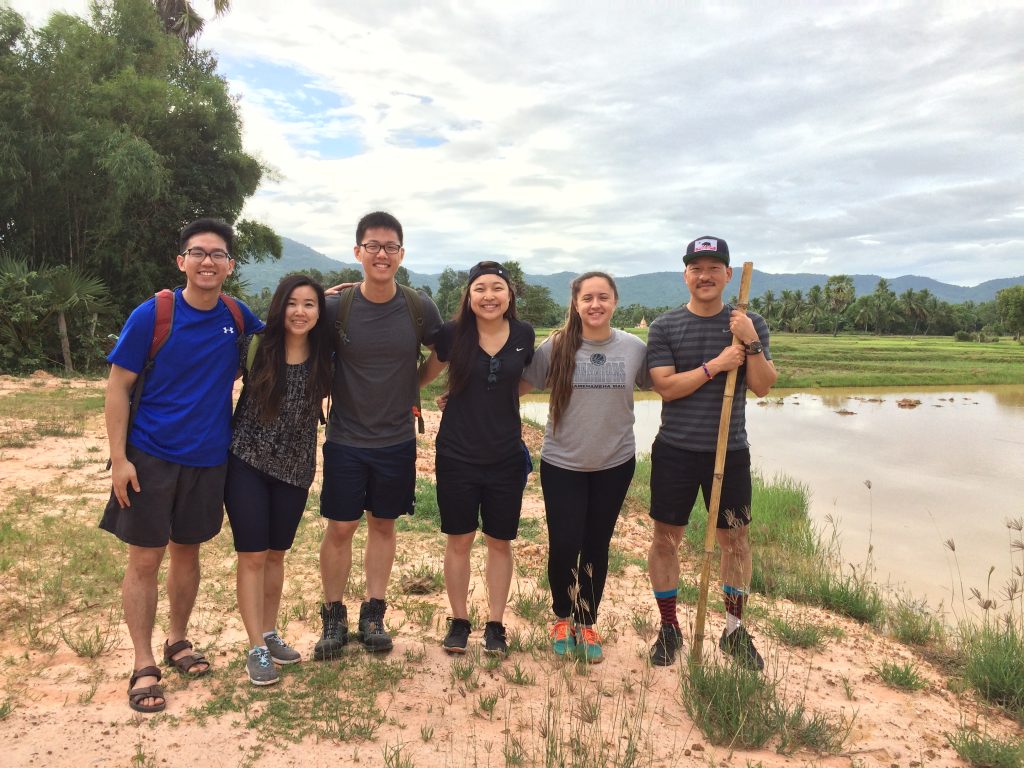 Update 1 and 2 below are two updates written by the team while they were in the village.
Update 1: We just finished day 2 in Angk'jeay village with Pastor Luke and Sokka. The ministry out here consists of reaching out to the village kids through teaching them English (beginner, intermediate, advanced), playing games, teaching guitar lessons, and most importantly teaching them about Jesus through praise, sermon, prayer and the love of Christ through building relationships. The kids are precious and every moment is something very special. An update for the entire team, we are all healthy, in hopeful spirits, exhausted but tremendously blessed. Team unity is increasing but I guess that's what happens when you pack a bunch of people in a car (26 at one point). Check out the picture.
For all the past STM teams, the students remember you and all your stories start to make a little more sense. Can't wait to share more with y'all when we're back.
To the church, thank you so much for the prayers and the continuous support. Lord knows we need them. Please keep them coming.
Ps: Cambodia is hot and humid and there are bugs. But not as bad I expected, so there's that.

Update 2: Today's Sabbath Rest was a little taste of heaven. It seemed fitting to wrap up our final day at Angk'jeay Village with a worship service together with our spiritual family. After a full week of teaching, basketball, music, crafts and tons laughter, we ended with encouragements, prayers, and a tearful farewell. God is truly Big in this Small Village. Never underestimate, that God can be worshipped in the most unexpected places. On another note, this also concludes our joint CCPC & CCSC team as they fly back to the states tomorrow. We celebrated with a final boat ride with the MTW team and old friends from KCC. It was a perfect bookend to a terrific day. We are exhausted but it was a blessed Sabbath Rest! Lastly, pray for us as we take on another week of urban ministry in Phnom Penh. We might have less man-power, but plenty room for the Spirit! Thank you for your prayers!
Bolong's Facebook post thank you: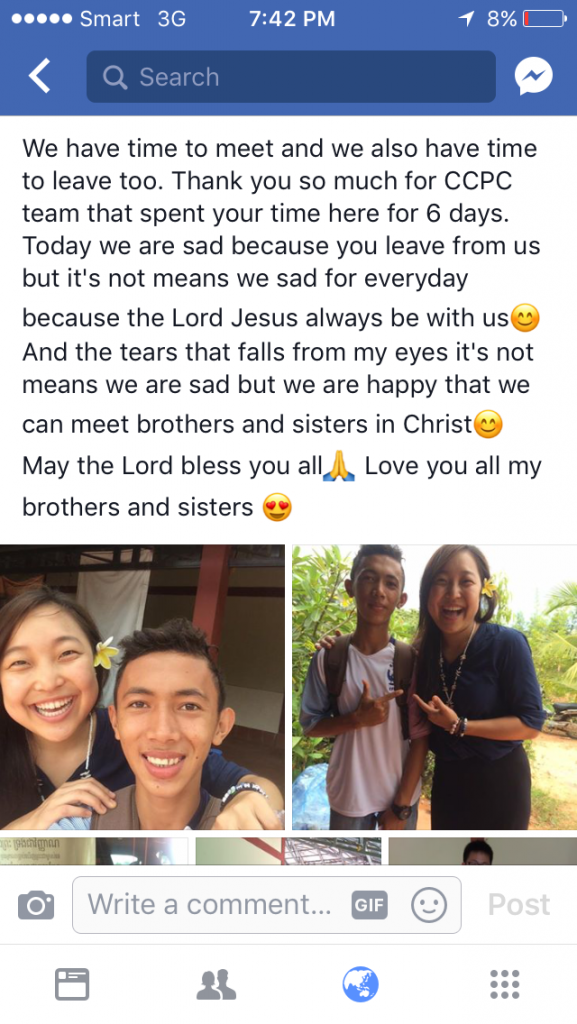 Kunthea's Facebook post thank you: