Story from Brennan McCafferty and Becca Nyman's Wedding Website
(their wedding is on May 6th, 2017)
Our Story (from Becca's perspective)
'Teacher Becca, do you have a boyfriend yet?'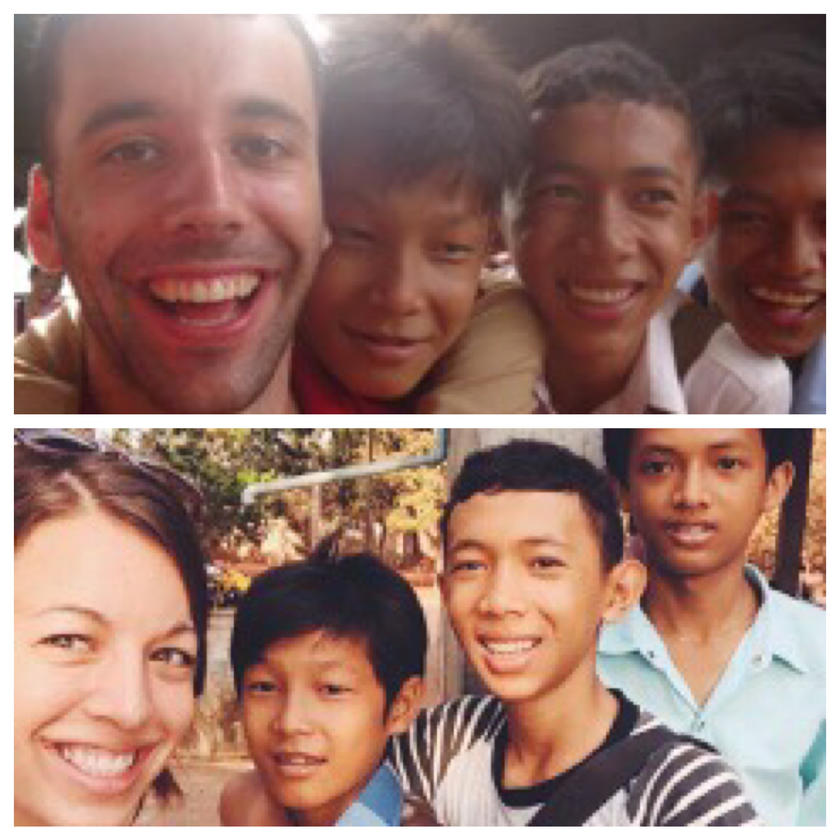 In 2015, I (Becca) spent 6 months in Cambodia, January to June. I left for Cambodia excited to make an impact on the people in Cambodia, and be a blessing to them- little did I know it would be the people and country that made an incredible impact on me. A time of intense growth, learning, and perspective, a greater understanding of God, others, and myself. Little did I know, Cambodia would also weave itself into the story of how I met the man I am blessed to marry. As I was gearing up to leave Cambodia in June, I found out there would be a couple more MTW interns working in the village I worked in (Angkjeay), and living with the same family I lived with (the Smiths). To be more specific, I learned that there was going to be a male intern, who would stay with the Smiths for one month, and serve in Angkjeay village as a pastoral intern, as part of his RPTS Seminary studies. At the time this didn't mean too much to me. However, once September came around I started receiving messages from various people in Cambodia- the family I lived with, friends, students I taught- and each one kept mentioning this guy, Teacher Brennan. Cambodian children messaging me asking, "Teacher Becca, have you found a boyfriend yet? Because I think I found someone for you- Teacher Brennan". Describing him as tall, loves sports, loves God, and loves Cambodia too. I found these messages sweet, amusing, and thoughtful. My friends in Cambodia were still looking out for me even after I had left. Little came of this until late November 2015, when Brennan and I connected on Facebook. This led to many Facebook messages, skype dates, phone calls, and finally a meeting in person. We started dating on January 29, 2016, and on August 13, 2016, I said yes to the man I get to spend the rest of my life with. Our relationship remained long distance until November 2016, when Brennan moved to Minneapolis, MN. God's timing is perfect, and Brennan and I could never have anticipated our paths would cross, but we are both so thankful they did. We are excited to see where God leads us as we seek to glorify Him.