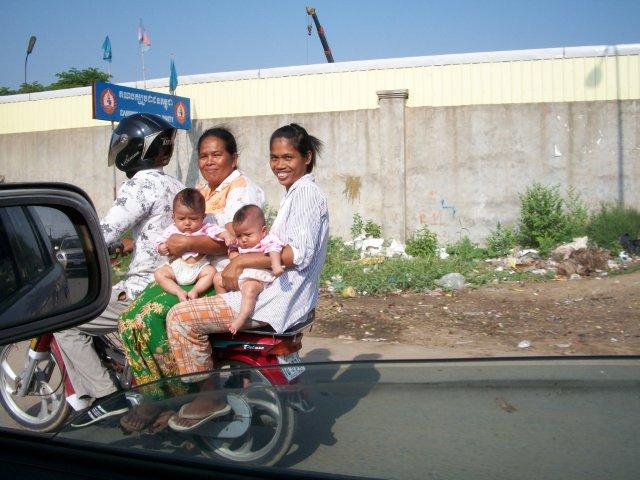 "Safety First!" isn't always the first thought that comes to mind when traveling down the roads in Cambodia… This picture was taken on one of the main roads going out of Phnom Penh, when I was taking my family to the Killing Fields several weeks ago. I think that one of the ladies even turned the baby she was holding a bit, so we could take a better photo.
Other posts in this series:
Things that make you go hmm… Spiders in Where???
Things that make you go hmm… An Unwelcome Visitor