It is hard to believe that I have already been in Cambodia for 13 months now. I guess I can start counting in years now. Life is fairly hectic with taking the fourth language class at the Institute of Foreign Languages and going down to the village every other weekend. Plans are coming together well for the three month stay in the village which will start in January. A couple weeks ago I preached part of a sermon in Khmer. I think more than anything it reminded me of how far I have to go in language learning. Mixing the normal nervousness of public speaking with still stumbling along in a new language is quite the experience. Below are a few photos from the village:
——————————————————–
Waiting to preach.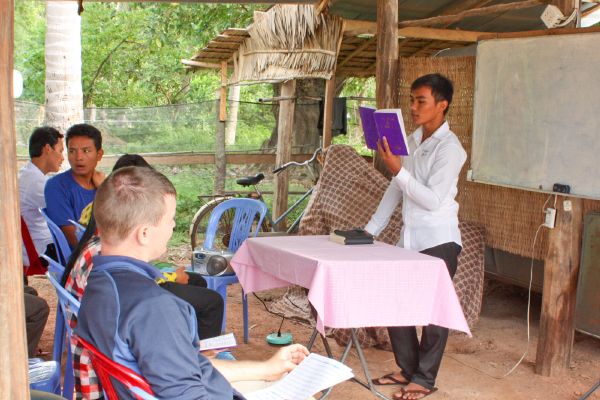 Teaching English at the village where we plan to live.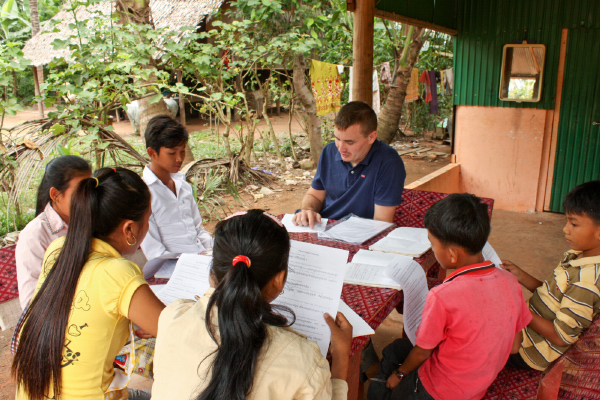 The house that will be my new home for a few months.