… and it kept on coming. It is the rainy season here, so it is not shocking that it was raining. However, it rained almost all day for several days last week, and the flooding was as bad as I have seen in the year that I have been here. The Cambodia Daily reported that the flooding caused about $70 million in damage. The drainage system in the city is just not built to handle a large volume of water, so water covered some of the streets for several days. Below are a few pictures from the flooding in the city.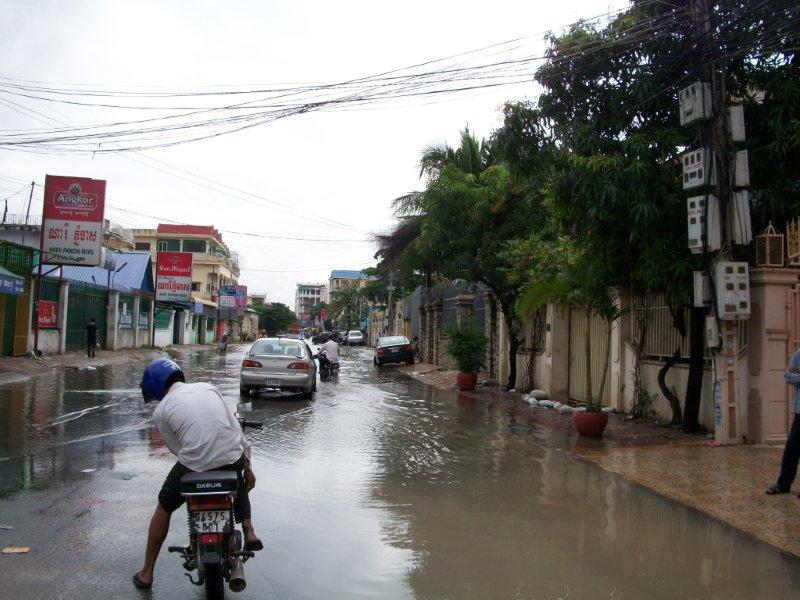 This man was undeterred by water, but at least he decided to roll up his pants first.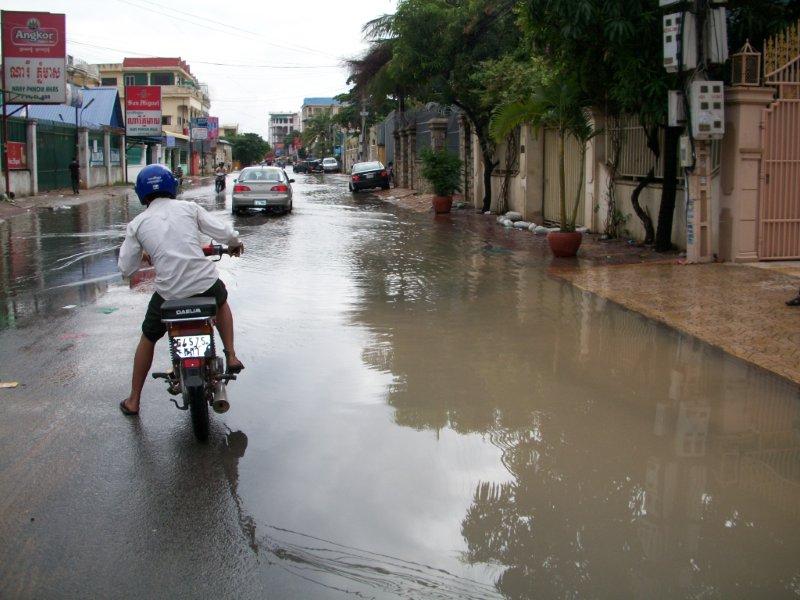 I thought about driving though it too, but logic prevailed and I went a different way.