… in Khmer that is. A couple days ago in language class, our lesson was about the weather, and it came at a good time. The past couple weeks have been a transition from the hot season to the beginning of the rainy season. The hot season has drug on a bit longer than normal this year, but it is thankfully coming to an end now. The past several days have had at least a little rain each day. Our teacher is always good about giving us phrases to use that a typical Khmer person would use. I can now say, "It is so hot that I want to die" in Khmer, which would have been quite useful to know during the hot season.
Below is a page of the lesson about weather. As you look at the Khmer text below, you will notice that there are not spaces between every word. Instead, there are only spaces between each phrase. This is an added challenge to learning to read in Khmer. But as I have become more familiar with the words, I am finding that I can remember which group of letters make up a word.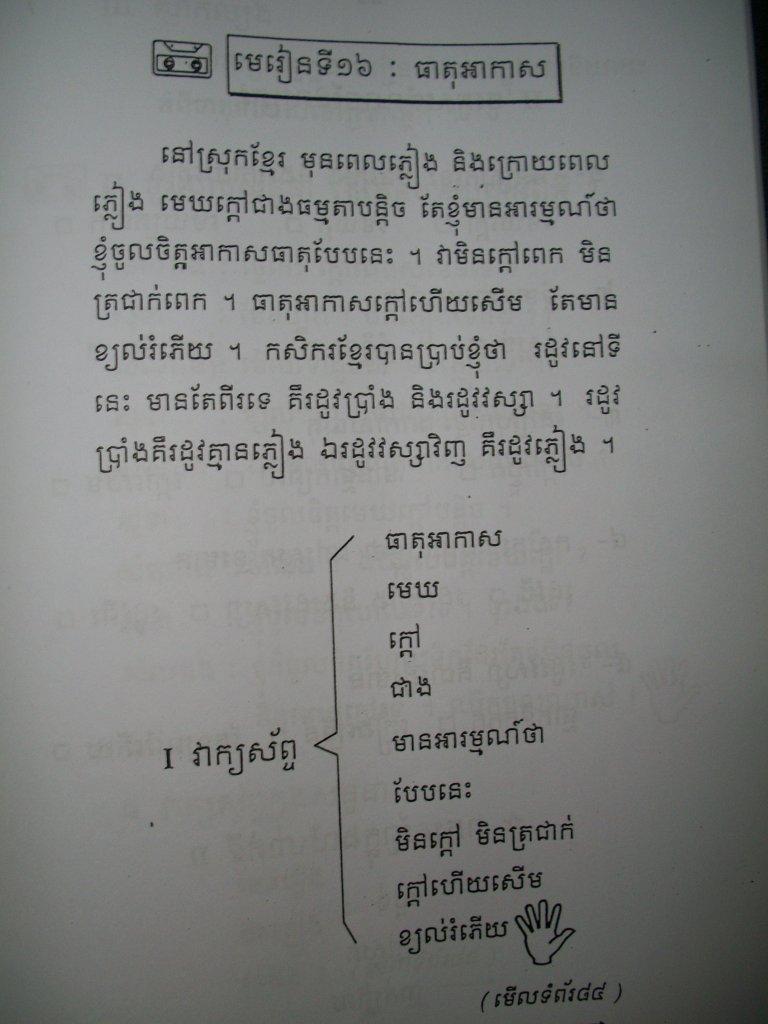 Below is a very literal English translation of the above Khmer text.