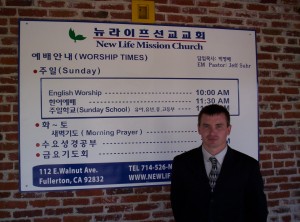 Travel: From June 7th to the 12th, I was at Living in Grace in North Carolina. It is a grace-based discipleship course for all Mission to the World (MTW) missionaries preparing for the field to help us in understanding and applying the gospel of grace to our own lives and ministries. Among many other sins and struggles, team conflict is one of the main reason why missionaries leave the mission field. But this is only an external outworking of not living in God's grace. If I am I one that knows and lives in the Father's love for me through Christ then I will be one that can repent and forgive. So pray God's grace would work in my life for that is my only hope for putting away sin.
It was also great to catch up with several friends that I have met along the way at other MTW training events. It was nice to be around others that could relate with the joys and frustrations of the itineration process. It is encouraging to see Christ's church sending out missionaries throughout the world.
Then from June 12th to the 14th I was at New Life Mission Church Fullerton (Presbyterian Church in America) in California. This is a Korean American church and part of New Life Mission Association which is made up of several Korean American PCA churches that are focused on church planting in Cambodia. They welcomed me with open arms, and I enjoyed meeting with several of their pastors and elders.
Support: My monthly pledged support is now at about 80% of what is needed. For the next couple weeks my time will be spent on studying for ordination and support raising. Then, for the month of July, I will be in New York City for pre-field training.
Thanks for your prayers and support.
-Luke